Small businesses continue to keep a focus on cost control and cashflow. We too often see business owners seeing only the short term costs and not the long term costs that can often be missed. Nothing is truer of this statement, than considering the purchase of a replacement workstation, laptop or server.
If you've ever looked at a quote to replace your 4 year old computer and thought it was too expensive, you may already be paying more than the replacement cost to just keep that old hardware running.
Survey Data
We've assessed 1073 computers over 138 companies in Australia and have also included research by Techaisle in their whitepaper "The Ageing PC Effect – Exposing Financial Impact for Small Businesses" where they also assessed 736 small businesses globally.
Amongst our survey sample, 48.79% of all computers were 4 years or older and only 23.86% were still covered by their manufacturers warranty. In the Techaisle survey, they found 36% of small business PCs are 4 years or older.
| | |
| --- | --- |
| Age of Computers in Years | Computers In Warranty |
| | |
Old Computers Affect Operating Costs
Techaisle's study also gathered data on average spend of each computer and compared all computers over 4 years old, to those less than 4 years old.
The study shows that small businesses are spending on average of US$427 (About AU$537) on repair costs for computers 4 years or older, which is 1.3 times higher than the repair cost of newer PCs. Upgrading older PC's also cost on average, 1.4 times more than their newer counterparts. Combining these two costs shows that small businesses are spending on average, US$561 per year on older PCs, which equates to around AU$706. These costs are commonly ignored or are not taken in to consideration, slowly draining cash flow and adding to the small businesses operating costs, which they then find difficult to afford.
Around 60% of businesses surveyed replaced their older PCs when the cost to repair was about the same as the price to replace it.
| | |
| --- | --- |
| Repair Cost by Age | Upgrade Cost by Age |
| | |
Diminished Productivity
Another cost not normally taken in to consideration, is the productivity loss caused by equipment repair, poor system performance, malware attacks and connectivity related issues. The older a PC is, the longer a repair can take, leaving the computer unavailable and your staff non-productive.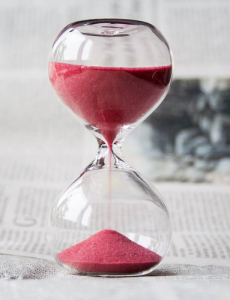 The Techaisle study shows that an average of 42 hours per year is lost due to an older computer being repaired by internal IT or re-sellers, compared to only 21 hours for newer computers.
In addition, small businesses surveyed mentioned that newer PCs allowed them to run 60% more applications at the same time, without any noticeable impact to system or application performance, when compared to their PCs that are 4 years or older. Improved performance is directly linked to increased productivity and efficiency, reduced maintenance expenses which all in turn, reduces business operating costs.
The True Cost
If we take the Techaisle study figures and convert them for Australian dollars and wages, we can now calculate how much it costs to keep a computer that is 4 years or older running, compared to a newer one.  We also took in to account the cost of hardware in the USA vs Australia and found that the same hardware in Australia costs 22.3% more after currency conversion.
AGE:
< 4 years
4 years or more
MAINTENANCE COSTS
Repair Costs
$499
$657
Upgrade Costs
$147
$207
SUBTOTAL
$646
$864
LOST PRODUCTIVITY COSTS
Hours Lost
21
42
Salary per Hour
$29.27
$29.27
SUBTOTAL
$614.67
$1,229.34
TOTAL COST
$1,287.67
$2,093.34
Comparison
Given all the data above, you are likely to be losing AU$805.67 per PC that is 4 years or older per year, when compared to running a computer that is less than 4 years old. Considering this is over half the cost of a new computer, delivered and installed, it should then be easy to see the value in keeping your hardware up to date and current.
You can download the full Techaisle report here or contact us and we can organise a computer replacement cycle to ensure you're not losing money to these hidden costs.